Located in the Indian state of Jammu and Kashmir, Ladakh is the land of stunning landscapes, ancient monasteries, palaces of royalty, high passes, adventure activity spots and much more. It is the first name that pops up whenever there's a mention of road trips in India, and rightly so. The winding roads through the picturesque mountain passes of Ladakh provide for awe-inspiring views, that once seen, are forever etched in the memory. Without further ado, let's discuss the must-visit places in Ladakh for an enriching nature and wildlife experience
1.Hemis National Park
Home to many endangered species such as the Asiatic Ibex, Tibetan Wolf, Red Fox, and the elusive Snow Leopard, Hemis National Park holds the distinction of being the largest park in South Asia. Away from the pollution and chaos of the city, it's a perfect place for bird watching and wildlife observation. A trip to this park with an experienced guide can give you once in a lifetime sightings of some of the rarest animal species on earth.
2.Pangong Lake
A mind-blowing 134 km long, the picturesque Pangong lake in Ladakh is a famous tourist hotspot. The azure colored lake is a great spot for camping and picnics. As if the sheer beauty of this lake wasn't enough to draw tourists, there are also a plethora of bird species that can be spotted near the lake which make it a birding hotspot.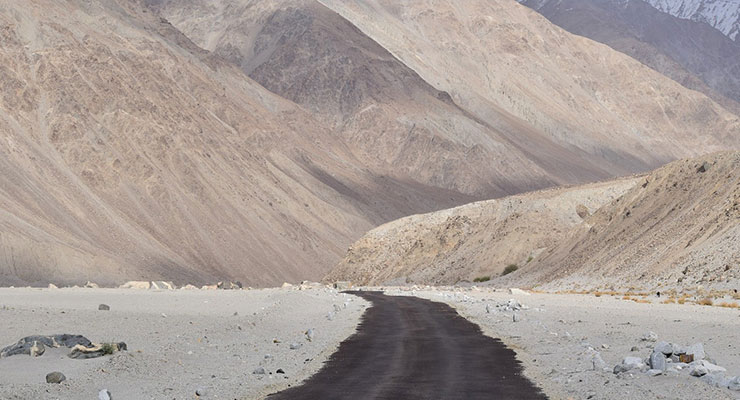 3.Magnetic Hill
One of the most interesting places to visit in Ladakh is the Magnetic Hill. If you leave your vehicle downhill with the brakes unlocked, it automatically starts climbing up. The fact that the science behind this phenomenon is still unknown makes it even more intriguing.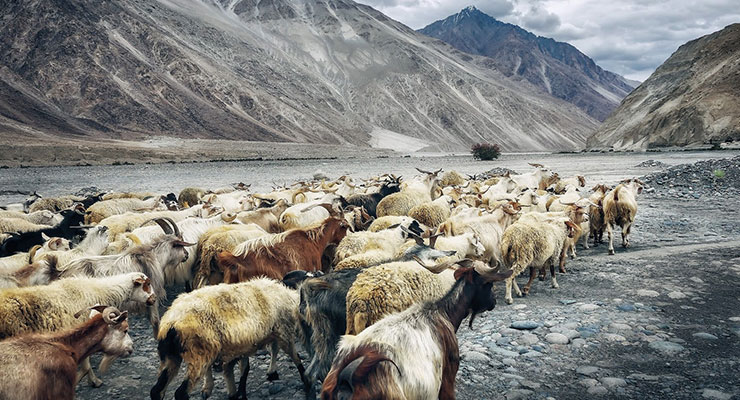 4.Khardung La Pass
Serving as a gateway to Shyok and Nubra valleys, Khardung La pass is the highest moto
the motorable road in the world. It is one of the most difficult yet thrilling passes to drive on and is therefore famous among adventure junkies. Even though it's not a typical tourist, it still does not hurt to be the person who has ridden on the highest motorable the road in the world.
Surrounded by gigantic snow-capped mountains, the sand dunes of Nubra Valley are a true spectacle to behold. To witness a desert entrapped between snowy peaks is a truly paradoxical experience. The two-humped Camels found in the valley are a big tourist attraction.
There are many wonders to the incredible land of Ladakh, some discovered, some awaiting discovery. Visit Ladakh and find the one awaiting you!