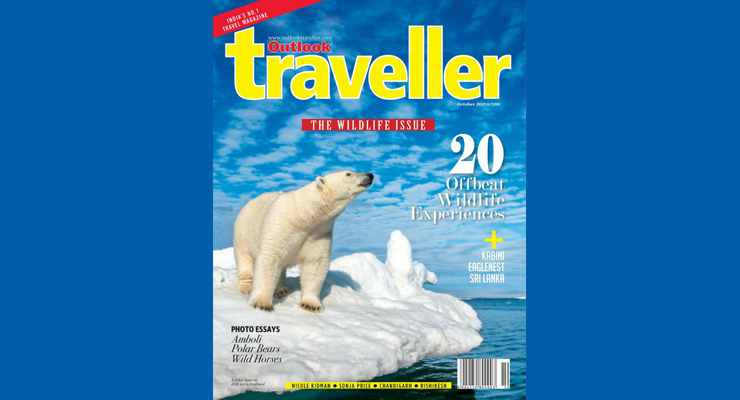 15.Go birdwatching in Ladakh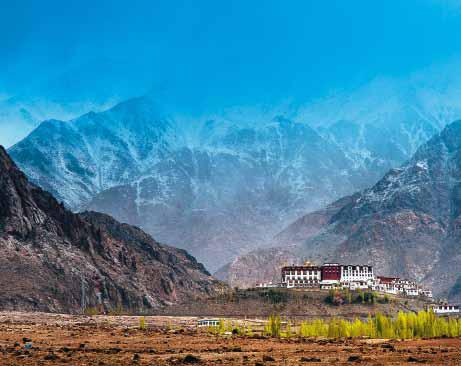 While Ladakh is on most travelers' lists, it is not often that this land of high passes is navigated for its avian wonders. The Ladakh camp by Asian Adventures, a conservation-oriented operator, offers a comprehensive birding tour in the region. An 11N/12D birdwatching tour that starts from Leh an ends at Tso Kar features some exotic trans-Himalayan and Palaearctic species. On the treks, you can expect to see birds, including the black redstart, black-billed magpie, mountain chiffchaff, black kite, red-billed though, booted eagle, plain mountain finch, northern pintail, common teal, tufted duck, little grebe, golden oriole, longtailed shrike, Eurasian cuckoo, golden eagle, Himalayan Griffon, Tibetan snowfinch, Tickell's leaf
warbler, streaked rosefinch, common and fork-tailed swift and twite. The region also promises some fantastic mammal sightings like the Himalayan marmot, mouse hare, woolly hair, blue sheep, red fox and snow leopard. The tour involves moderate walks and is suitable for people who are comfortable with activities in high-altitude areas. It can be customized to suit your needs and organized in the months of May, June or July. Contact +91-9266519519 or info@asianadventures.in for bookings (`7,500 per person per day). See ladakhcamp.com for more details.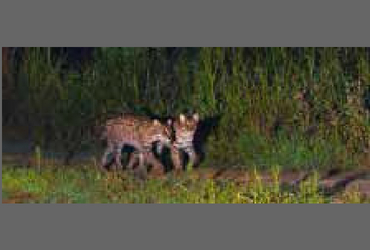 Are you one of those pro wildlife photographers who has 'been there, done it all'? How about some nocturnal species that you never see during the day? Or creatures roaming the fringes of national parks? Wildlife photographer Shivang Mehta is always looking for new challenges and innovative frames in the wild. Co-founder of Nature Wanderers, a pioneer in wildlife photography touring in India, Shivang now conducts camera-trap photography tours on the periphery of national parks in collaboration with village communities living in these areas. The purpose is
two-fold, he says. One, to photograph creatures that don't turn up in daytime safaris; and, second, to get wildly unique frames of the usual fare. He has so far conducted such tours for very small groups (two to three photographers) near Dudhwa for the fishing cat and tiger, near Corbett for the civet, porcupine, tiger and leopard, and near Darjeeling in north Bengal for the black panther, large Indian civet, and leopard cat. On these tours, he trains safari photographers in camera trapping and finding apt locations with the help of locals aware of wildlife movement patterns.
While camera traps have been used for census and survey purposes for a long time, using the technology with high-end DSLRs for tourism is a new prospect. The participant can either buy the additional gear (motion sensors, flashes, etc.) before the tour or rent it from Nature Wanderers
for the duration of the trip. Shivang personally wants to capture wild animals in the act of trespassing urban habitats and frame big cats against the backdrop of the Milky Way. Typically, a camera-trap tour lasts for at least 10 days, and the cost starts at around `2 lakh. Contact +91-9871384780
or info@naturewanderers.com.